Breaking the ice: How a freezer will help get virus jabs back on track in PNG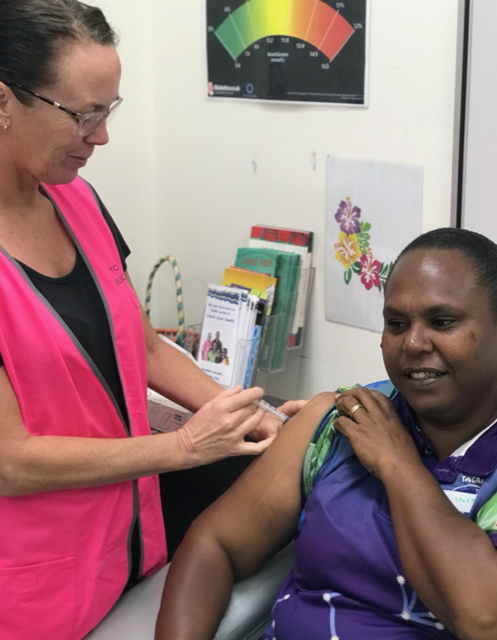 Tuesday May 04, 2021
A high-tech freezer capable of storing the Pfizer vaccine will arrive on Thursday Island within days.
Nurse Immuniser Ruth Ferguson vaccinates Saibai Island school teacher Norah Tabuai in the early phase of the AstraZeneca rollout. (Queensland Health)
Queensland Health was forced to halt the rollout of AstraZeneca vaccines to Torres Strait and Cape York communities due to the risk of blood clots. Traditional cross-border movement in the area, allowed under the Torres Strait Treaty, is still banned and other restrictions apply to airline travel.
While…