Hindu traditions set in stone as Ganesha temple in Melbourne's east re-opens after renovations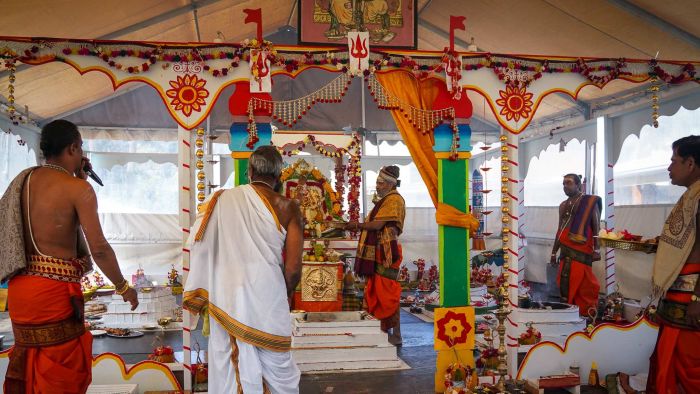 Priests are chanting, a pony is being blessed while surrounded by dozens of worshippers and a man has just hurled a coconut into the ground, smashing it to pieces.
These slightly chaotic and colourful scenes are taking place with Melbourne's Dandenong Ranges in the backdrop, as Hindu devotees celebrate an event that occurs once every 12 years.
After $4 million of renovations, the Sri Vakrathunda Vinayagar Temple in The Basin is having its status as a holy site restored with the return of sacred statues.
These statues, known as deities, can usually only be touched by priests.
As part of the temple's reconsecration celebrations, rank-and-file devotees have been given a chance to apply oil to them.