Joe Biden's plans revealed as thousands of National Guard troops swarm US cities ahead of Inauguration Day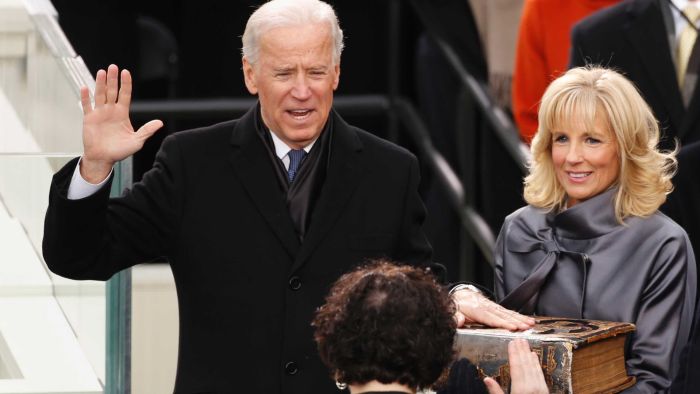 In his first hours as president, Joe Biden plans to take executive action to roll back some of Donald Trump's most controversial decisions and to address the raging coronavirus pandemic.
Key points:
A staff memo has outlined Biden's plans for his first days in office.
His executive actions will see changes to immigration and climate policies.
Thousands of National Guard troops have been deployed as Facebook bans ads on weapon accessories.
His plans were announced as National Guard troops pour into the nation's capital ahead of Inauguration Day, with US defense officials pleading for extra security to help safeguard Washington while states prepare for possible violent protests of their own.
The 46th President of the United States has planned a…