Malaysia, once praised by the WHO as 'united' against COVID, has gone back into lockdown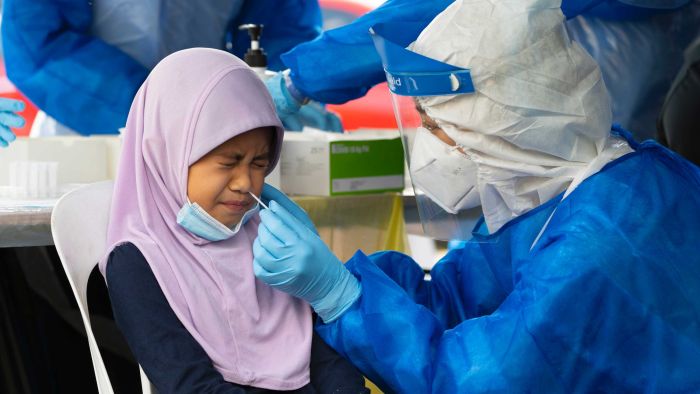 The Malaysian Government on Monday announced a renewed lockdown across much of the country, banning interstate travel, as daily coronavirus case numbers hit a new record.
Key points:
Malaysia's nationwide state of emergency is set to last until August 1
The country's authorities were praised by the WHO for an effective early response
But the country has seen a rapid increase in cases since a state election in late September
A day later, the country's King Al-Sultan Abdullah declared a months-long state of emergency as requested by Prime Minister Muhyiddin Yassin — the first in half a century.
Under the emergency, set to last until August 1, Parliament has been suspended and Mr Muhyiddin's Cabinet will be granted special powers.
Mr Muhyiddin…