Matt put a solar power battery on his bike shop. He won't put one on his home and policy is to blame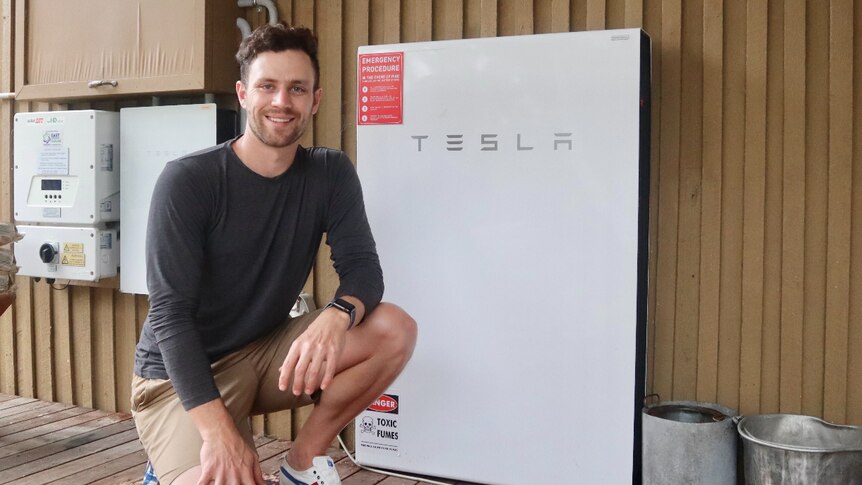 Matt King reckons "batteries are the way of the future". He's just installed a $12,000 Tesla home battery and solar panels on his Darwin business.
He has solar panels on his home too. But he won't install a battery there.
Key points:
Just 4.4 per cent of the Australian homes with solar have…