Police investigating death of man who hit tree in Melbourne while fleeing officers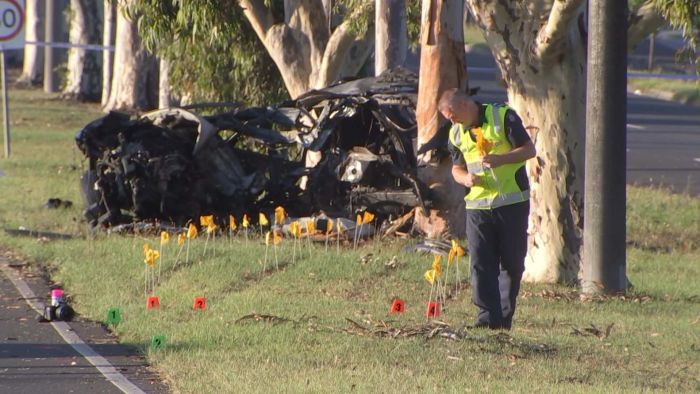 A man has died after speeding away from police and hitting a tree in Melbourne's south-east.
Victoria Police said the driver was first spotted by police at Stud Road in Rowville at about 3:30am.
Police said they tried to stop the driver because the car he was driving was "of interest … in relation to an outstanding matter" — but the driver sped away.
"The driver sped off from police and failed to stop shortly before officers were able to deploy stop sticks on Stud Road near the intersection of Brady Road," a statement from police said.
"Police lost sight of the vehicle before officers, who were attempting to locate the vehicle and travelling south on Stud Road, saw a flash in the distance.
"The car was found crashed into a tree and on…