Weather News – Severe storms to strike NSW and QLD today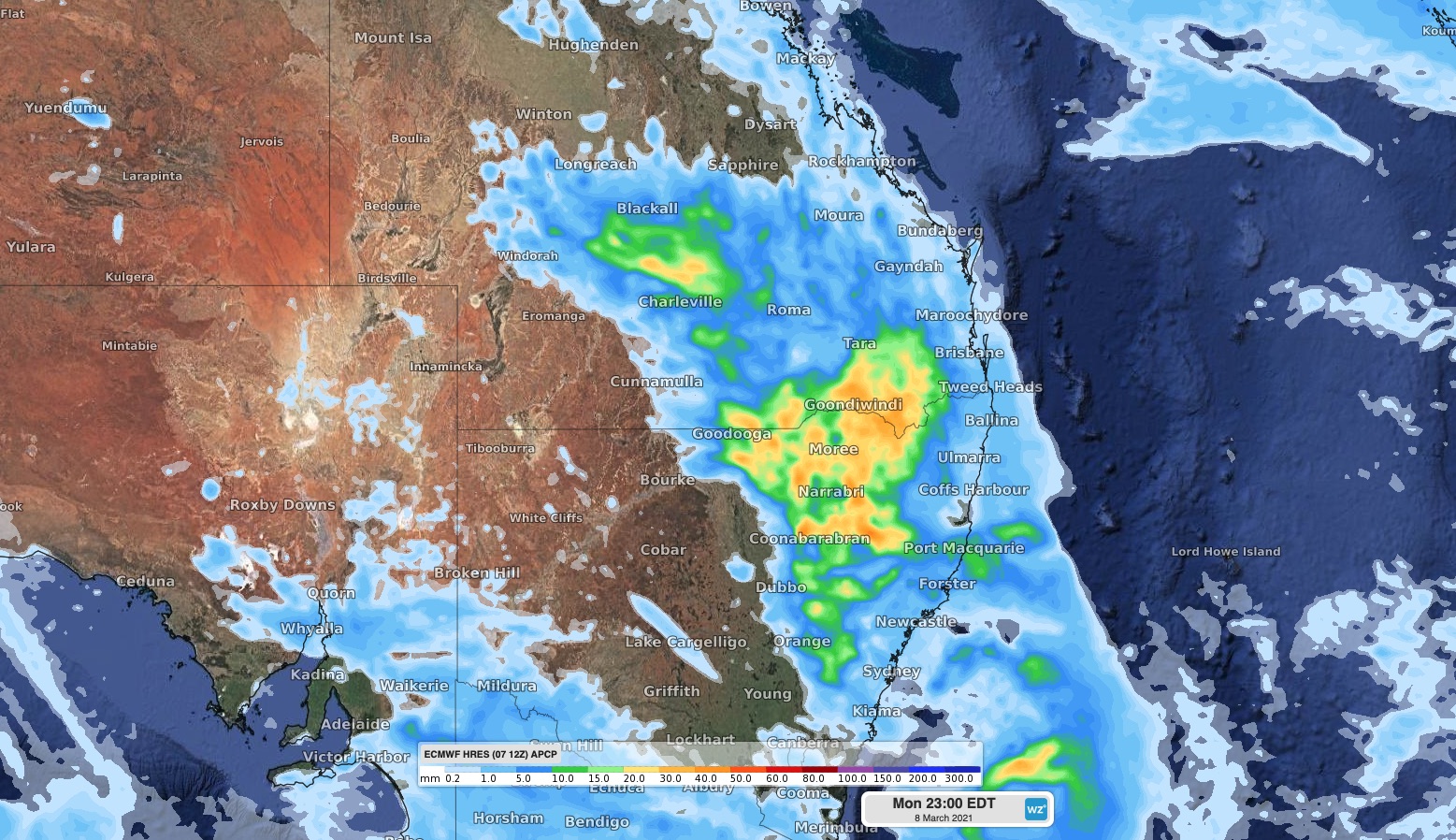 Severe storms to strike NSW and QLD today


Ben Domensino,

Monday March 8, 2021 – 09:55 EDT

Showers and thunderstorms will affect parts of Queensland and NSW today, with severe thunderstorms likely in some areas.
A high pressure system over the Tasman Sea is causing moisture-laden air to feed into a deepening low pressure trough that's draped across eastern Australia.
This weather pattern will result in widespread showers and thunderstorms on Monday, which are likely to stretch from central NSW up to western Queensland.
Image: Forecast accumulated rain on Monday, March 8, according to the ECMWF-HRES model. This shows the general area where showers and thunderstorms will occur today.
At…